"Within 6 months, Eco Lync resulted in an 83% reduction in carbon emissions across our East Rhyl Coastal Defence project" Michael Flood, Balfour Beatty
"Once Eco Lync is fully embedded, Balfour Beatty will save a minimum of 2,200 tonnes of carbon dioxide emissions per year" Michael Flood, Balfour Beatty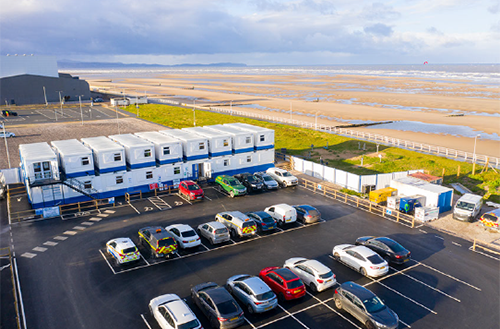 Reduce Your

Carbon Emissions

and Win More Contracts
Today, your green initiatives are key to winning contracts.
Eco Lync users reduce their carbon consumption by between 30% and 80% across their construction sites.
By using Eco Lync, Balfour Beatty were able to save 50 litres of diesel per cabin per week on their A51 Junction Improvement Scheme.
Eco Lync will help you to secure more contracts in 2021.
Deliver Immediate

Cost Savings
Eco Lync will instantly reduce energy consumption on your site, saving you money from day 1.
Our technology automatically manages the demand of power to avoid unnecessary peaks. The energy management system intelligentially switches non-essential assets off when demand spikes. As your energy consumption comes down, so do your costs. Our clients have been able to save £110 per welfare cabin every month, get in contact to see how you can too.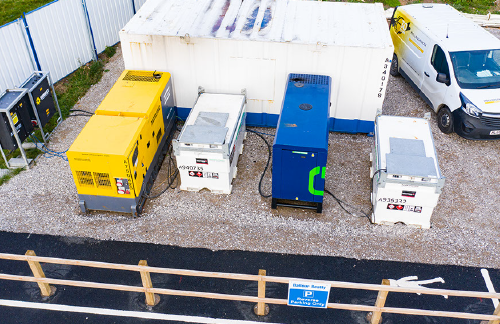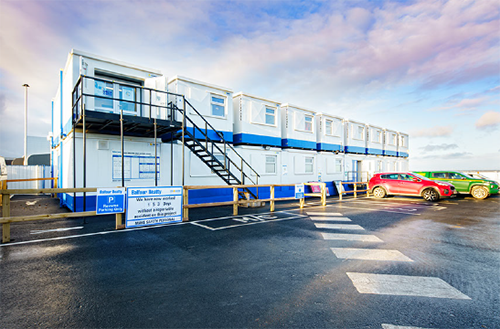 Take Control and Automate

Your Energy Management
Most sustainability-focused initiatives are difficult and costly to implement and maintain. Eco Lync changes that.
Eco Lync is an entirely automated solution. Once installed, it runs without intervention and can give you complete control of your construction sites.
Robust and

Reliable
Unlike other energy management solutions, Eco Lync doesn't operate through radio.
We recognised that radio communications often fail on construction sites - particularly those in remote areas. Our unique powerline solution does not run the risk of interference. You can be confident in knowing your will run smoothly, without disruption.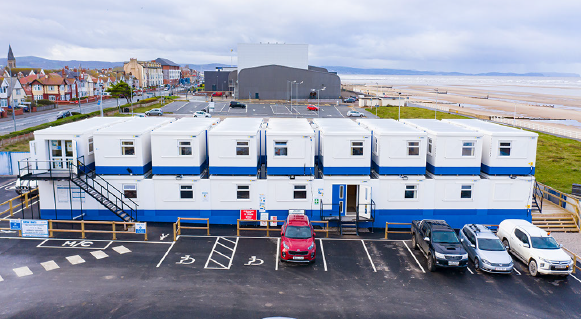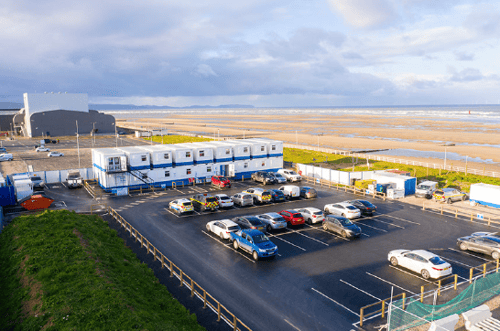 Reduce Your

Generator Costs
With Eco Lync, you can improve generator efficiency and reduce the size of generator required.
Eco Lync automatically reduces the peaks in demand on your site across the day. As the demand for power decreases, so does your need for a big generator. Our clients are reducing their generator size by over 30%.
Temporary power solutions for construction sites are currently specified against maximum peak demand projected for site​. Most of time, the energy supply is meeting nominal demand of the site – much lower than the peak.
If the peak can be reduced so the demand was never much more than the nominal level then it is possible to run a site using a smaller generator or use a low capacity mains supply.
Eco Lync does this by managing both the demand and supply of energy.
When multiple supplies are available, Eco Lync will select the most efficient and selected loads automatically shed within seconds to manage demand on the supply. Demand is managed on a phase-by-phase basis, with loads shed only on phases experiencing high demand.
Eco Lync is also able to time schedule and take into consideration the ambient outside temperature, so that space and water heating can be optimised. ​